During its fall 2018 student commencement ceremonies, Oakland University recognized the professional, civic and philanthropic contributions of three outstanding individuals with the highest honors it conveys — honorary doctoral degrees. This year's honorary degree recipients included Gjertrud Schnackenberg, John Van Camp and Gary Wozniak.
"It was the perfect weekend," said Oakland University President Ora Hirsch Pescovitz. "We were able to celebrate all of our wonderful students who reached significant life milestones at these commencement ceremonies and we were also able to celebrate the career accomplishments of our outstanding honorary degree recipients."
Schnackenberg
Gjertrud Schnackenberg is an award-winning poet, and the author of Heavenly Questions (2010), The Throne of Labdacus (2000), Supernatural Love: Poems 1976-1992 (2000), A Gilded Lapse of Time (1992), The Lamplit Answer (1985), and Portraits and Elegies (1982).

Her work appears in numerous magazines and journals including The New Yorker and The Yale Review, The Atlantic Monthly, The Paris Review, Harper's and Antaeus, and in numerous anthologies and textbooks, including the second edition of The Norton Anthology of Modern Poetry, A Norton Anthology of Poetic Forms, and the fourth and shorter fourth edition of The Norton Anthology of Poetry.

Her awards include the Rome Prize of the American Academy and Institute of Arts and Letters, the Berlin Prize from the American Academy of Berlin, and The Brandeis University Creative Arts Citation in Poetry, and she has held fellowships from the National Endowment for the Arts, the Guggenheim Foundation, and a visiting fellowship from St. Catherine's College at Oxford University. She has given readings at the Library of Congress, the Folger Shakespeare Library, the Armand Hammer Museum in Los Angeles, The Royal Festival Hall and the Institute of Contemporary Art in London, and at many colleges and universities across the United States.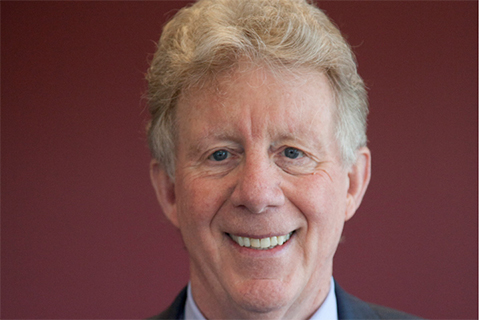 Van Camp
John Van Camp (CAS '64) retired in May 2018 as the president and CEO of Southwest Solutions after leading the organization for 37 years. He began his career there as an administrative assistant in 1973, a year after the organization opened its doors as a small community mental health agency.

As CEO, Van Camp profoundly expanded the role of Southwest Solutions and its impact in the community. He believed that reintegrating the mentally ill and homeless into the community also required providing decent, affordable housing and support services, and actively participating in neighborhood revitalization and economic development.

In 2018, the National Council presented Van Camp its Visionary Leadership Award. He was named a national "Behavioral Healthcare Champion" and has received a Reinventing Michigan Award, the Wade H. McCree Jr. Award for the Advancement of Social Justice, and many other prestigious honors.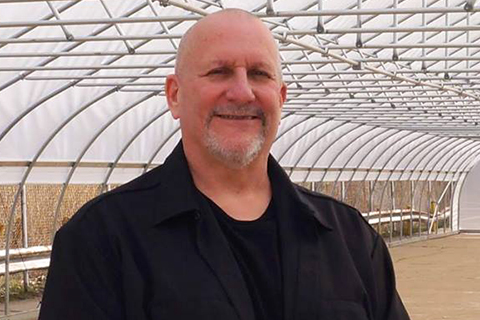 Wozniak
Gary Wozniak (CAS '76) is the president and CEO of RecoveryPark, Detroit's cutting-edge solution that solves three problems: abandoned land, overlooked people, and a lack of accessible, well-paying jobs.

After serving as the chief development officer at SHAR House, Wozniak launched the concept of a farm selling artisanal produce to upscale restaurants that employs vulnerable people, providing a living wage and a supportive work environment. Over 100 partners joined Wozniak to make this scalable, innovative project a reality in Detroit and a model for self-sustaining urban agriculture everywhere.

Now in its eighth year of operations, RecoveryPark remains a testament to Wozniak's passion for dreaming big and building on intelligent, pragmatic actions.



Provost James Lentini with honorary degree recipient, Gjertrud Schnackenberg, Dean of the College of Arts and Sciences Kevin Corcoran and Oakland University President Ora Hirsch Pescovitz.
Contact:
Brian Bierley, Director of Media Relations
(248) 370-4346